Workers' Compensation Lawyers in Pacific, MO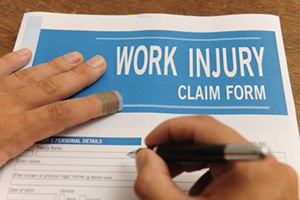 As businesses focus more on bringing in profits and cutting costs to achieve profitability, the pathway from reporting a work injury to obtaining all compensation & benefits, including lump sum pay-outs for permanent injuries, has become increasingly difficult to travel alone. Fortunately, for injured workers, the workers' compensation lawyers at Harvath Law Office have been fighting for the rights of workers in Pacific, MO, Franklin County, and throughout the entire state of Missouri for decades.
Our workers' compensation lawyers have 50+ years of combined experience working on and litigating cases for injured workers. We are based in Pacific, Missouri and we serve injured workers throughout Franklin County, including Washington, Pacific, and Union. We are also licensed in both Missouri and Illinois and routinely handle cases throughout St. Louis County, St. Charles County, and we are also equipped to handle claims in nearly every county in the entire state of Missouri.
If you have been injured on the job, call us at 314-471-5585, or contact us online with a description of your injury, and to request a free initial telephone or in-person consultation and review of your case. You can also check out our home page to learn more about what makes hiring a personal injury lawyer or workers' compensation lawyer from Harvath Law Office a better choice.
What is Workers' Compensation Law?
Missouri Workers' Compensation Law obligates any employer with more than five employees and all employers in the construction industry to maintain current workers' compensation insurance. The workers' compensation statute controls the rights and obligations of employers and employees when employees are injured at work.
While the laws are designed to protect injured workers, employees must follow certain procedures. For example, employees must give prompt and formal notice of an injury incurred at work in order to collect the benefits that they are owed. If the required procedures are not followed, an employer may decide to deny your claim, even if you have sustained a legitimate injury that would otherwise be compensable.
Our highly experienced workers' compensation lawyers in Pacific, MO can walk you through the process to make sure that you receive the lost wages and the significant monetary benefits that may be owed to you. Even if your employer initially denies your claim, our workers' compensation lawyers are often successful in getting a denied claim changed into an approved claim.  Moreover, employees who retain a workers' compensation attorney are far less likely to be the subject of any type of retaliatory action or suffer adverse consequences, due to sustaining a work injury.
Advice from a Workers' Compensation Attorney: What to do if You Have Been Injured on the Job
If you have been injured in a work-related accident, you must first report the injury to your supervisor promptly. Keep a record of this report, if at all possible. Under Missouri state law, your employer is then obligated to schedule you for treatment, and has the right to select the treatment facility as well as the individual doctors you must see for treatment.  If the employer does not refer you to a specific doctor, request that they send you to one. If you do not go to an authorized doctor, the employer may not compensate you for treatment, so this step is very important. The workers' compensation lawyers at Harvath Law Office can guide you through this process. While you can choose to go through this process without hiring workers' compensation lawyers, your employer may chose a doctor that you are not comfortable with or one that may minimize the true extent of your injury. Therefore, a workers' compensation lawyer may have to schedule an appointment with another physician to provide a "second opinion", as the amount of compensation you are due is highly related to the level of disability a doctor determines that you have, as a result of your injury.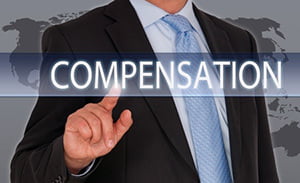 The physician who treats you must certify you as unable to work if you are going to receive temporary total disability benefits. Under Missouri state workers' compensation law, you will be compensated at the rate of 2/3rd's of your average gross weekly wage. The employer determines this average by calculating the average of the actual gross weekly wages for the 13 weeks prior to the date of the injury.  Our workers' compensation lawyers will determine the correct amount that your employer owes you and will ensure that you receive this full amount to which you are entitled during the time you are unable to work.
Workers' Compensation for Permanently Disabling Injuries
The workers' compensation lawyers at Harvath Law Office will determine your eligibility for a lump sum settlement for a permanent disability suffered on the job – even if it is a partial disability.  In many claims, even if the injury is not totally disabling, you may be entitled to a lump sum settlement totaling up to tens of thousands of dollars. A workers' compensation attorney at Harvath Law Office can provide an estimate of the potential value of your claim, even by way of a telephone consultation.
The amount of the settlement depends on the nature and severity of the injury as assessed by the doctors hired by the employer, and by the doctors that your attorney will refer you to for additional evaluation.
If you believe your employer's doctor has minimized the extent of your disabling injury, our workers' compensation lawyers can make sure that you get a second medical opinion that will set things right.
In the case of a permanent disability that totally prevents you from any kind of work, successfully getting you the compensation that you are owed nearly always requires experienced legal assistance from well-trained workers' compensation lawyers.
Contact Our Workers' Compensation Lawyers in Pacific, MO
The workers' compensation lawyers at Harvath Law Office handle workers' compensation cases on a contingency fee. This means that we charge no up-front fees and you pay us only if you collect. Additionally, we offer free consultations to review your case and inform you of the legal rights you have.
If you have questions for our experienced workers' compensation lawyers or would like to learn more about Missouri workers' compensation, call our offices at 314-471-5585.