Other Practice Areas
Employment Law:
Employment Law covers law pertaining to a variety of issues that may arise in the context of the employer-employee relationship.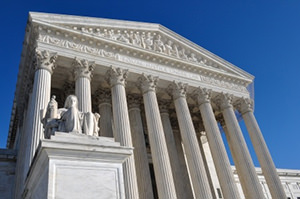 If you have been treated unfairly, forced to resign, or terminated as a result of an injury occurring on the job, your legal rights have been violated, and you have a retaliatory discharge claim in which you could be entitled to compensation. Our attorneys are experienced in handling Missouri Retaliatory Discharge Claims. We also have experience representing individuals exposed to workplace bullying, sexual harassment, and hostile work environments and will handle the claims process with the EEOC (Equal Employment Opportunity Commission) and the MCHRC (Missouri Human Rights Commission) if you have been a victim of workplace discrimination.
Social Security Disability:
Although we are located on the western edge of the St. Louis metro area, our Missouri disability attorneys handle Missouri social security disability claims throughout the entire state of Missouri. We have been particularly successful in getting injured and disabled clients large awards of past and future benefits and will handle the long and difficult Missouri social security disability claim process for you. Call and ask to speak to a Missouri disability attorney and we can provide a free evaluation of your individual claim and provide an overview of how the Missouri social security disability claim process works.
Property Damage Claims: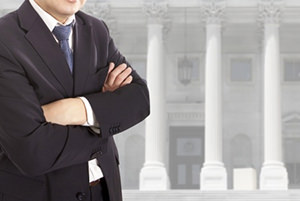 Our Missouri and Illinois licensed attorneys are experienced in negotiating with insurance companies if you have sustained a total or partial loss to either personal or real property as a result of the negligence or recklessness of another party.
Our attorneys can also assist with your claims against your homeowners insurance company if you have sustained minor or serious damage as a result of storms, fire, flooding, or any other natural disaster. A Missouri flood damage claim attorney can handle the often complex process of filing a Missouri flood damage claim if your home or business has been destroyed or damaged by the severe flooding that affected mush of St. Louis County and Franklin County, Missouri in late December 2015.
We also represent individuals in non-injury auto accident claims resulting in minor to serious damage and our Missouri diminished value attorney has a successful record of getting insurance companies to pay, not only the cost for repairs to a damage vehicle, but ALSO, the correct amount of compensation owed, due to the fact that the vehicle has sustained a substantial, inherent loss in value just by being involved in an accident. If your vehicle has been damaged by the negligence of another, our Missouri diminished value attorney can file a claim to demand full compensation so that you can be reimbursed fully and justly.
Contract Law:
Contract Law is an increasingly broad area of law that refers to the law applying to all types of contracts, whether it is an employment contract, a lease of an apartment or a home, a sales contract, a marketing contract, or even an un-written or non-verbal contract based on promises and reliance. Our Missouri contract law attorneys represent individuals who are being sued as a result of allegedly breaching a contract. We aggressively defend these claims and can take your case all the way to trial if justice calls for it.
Criminal Defense / Traffic:
We handle a wide variety of criminal charges and all municipal ordinance traffic violation charges. Our attorneys are in court every week negotiating with both state and municipal prosecutors to obtain the absolute best possible outcome for our clients, whether the charge is an ordinance violation, a misdemeanor, or a felony. If a legal defense to a charge is discovered, based on an intense investigation into all the facts, our attorneys are prepared to put together a vigorous argument and take your case to trial.
Transactional Matters:
Harvath Law Offices is also pleased to offer the following services to our clients:
Wills / Trusts
Power of Attorneys
Guardianships  /  Conservatorships
Debtor Representation
Insurance Policy Document Review
Business Formation Advice & Document Preparation
Investigative Services
Letter-Drafting
Note: Harvath Law Offices does handle some legal matters not specifically described above. Please call us to learn more.