Practice Areas
Auto/Truck/Motorcycle Accidents
Personal Injury
Workers' Compensation
Wrongful Death
Medical Malpractice
Defective Products
Social Security/Disability
Diminished Value Claims
Criminal defense
Traffic & Ordinance Violations
Employment Law
Harvath Law Offices
Pacific, MO
Just 5 mins. from Six Flags
(Only 1.5 miles from I-44)
(314) 471-5585
Office Address:
214 N. 1st St., Suite 3A
Pacific, MO 63069
OR
We can come to YOU!
We offer installment payment plans on flat fee work, and also accept credit cards.
Your Personal Injury Lawyer in Pacific, MO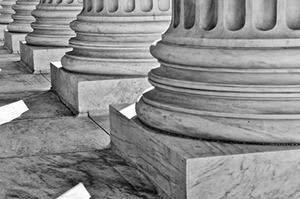 Have you been seriously injured in an accident or hurt on the job? Do you want to be paid for your pain, suffering, disability, or emotional distress? Are you looking for a personal injury lawyer in Pacific, MO that will treat you with compassion, and work tirelessly to get you every dollar that the person or company responsible for your injury owes you?
Harvath Law Office is a trusted personal injury law practice located in Pacific, MO, serving Franklin County, St. Louis County, and central, western, & southern Missouri, as well as southwestern Illinois. We are an aggressive law firm that is guided by the principles of compassion, honesty, and empathy.
We routinely handle cases involving:
Serious auto accidents
Trucking accidents
Motorcycle accidents
Workers' compensation
Slip and fall cases
Nursing home negligence
Social security / disability claims
Wrongful death
Medical malpractice
Property damage & diminished value claims
Product Liability claims
…And any claims involving bodily or mental injury
If you want to work with a personal injury lawyer who can get you the compensation that you deserve, call us today at (314) 471-5585. You can also check out our personal injury information page to learn more about what sets us apart and how a personal injury attorney at Harvath Law Office can help you.
Hire a Personal Injury Lawyer Who Will Give Your Case the Attention It Deserves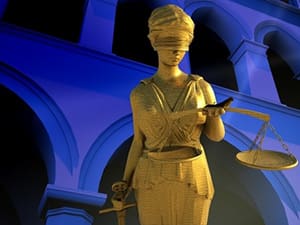 At Harvath Law Office, our personal injury attorneys are licensed to practice law in both Missouri and Illinois. Our law office is based out of Pacific, MO, and we regularly represent clients throughout Franklin County, including Union and Washington, MO. However, we serve the entire metro St. Louis area, including all of St. Louis County, St. Charles County, Eureka, Fenton, Manchester, Ballwin, Chesterfield, Wildwood, Valley Park, central and western Missouri, southwestern Illinois, and all counties and cities of the entire state of Missouri.
Each personal injury lawyer at our firm shows a level of care and attention to detail to each case that few other law offices in the St. Louis area can offer.
Our attorneys have over 50 years of combined experience in litigating serious personal injury claims and wrongful death cases. We are also highly experienced in arguing cases before the Division of Workers' Compensation. Our workers' compensation lawyers have a trusted reputation for handling workers' comp claims in the Franklin County area and throughout the entire state.
A Personal Injury Lawyer Who will Keep You Informed About Your Case
When you hire a personal injury lawyer in Pacific, MO from Harvath Law Office to represent you for any case, you will be working with a skilled advocate & advisor, driven by compassion and empathy for your situation.
Our founding partner, Michael T. Harvath's approach to lawyering derives from his early education at Jesuit institutions and the positive example of his family and other mentor figures in his life. He believes that a personal injury lawyer should always act as a "man or woman for others.", an ideal that is at the very forefront of his view on doing business & living his life even outside of business.  Each personal injury lawyer at his practice aims to adhere to this same ideal. This is one of the reasons why Harvath Law Office focuses on carefully identifying and outlining the precise needs and goals of each and every client, whether we are handling a serious personal injury claim, an employment dispute, a harassment claim, or a simple will or trust matter.
At every stage of your case, your personal injury lawyer will explain what is going on and will keep you informed about important information and developments. From the time when you start working with us, you will realize how easily you can reach us by phone and email.
Contact a Leading Personal Injury Lawyer in Pacific, MO
If you are ready to get the compensation that you deserve for your injury, or need assistance in any of the other areas we practice in, call us today at (314) 471-5585. There is no cost for our FREE initial consultations, and we can even send a personal injury lawyer to visit you at your home or other location throughout the Franklin County or St. Louis area, if driving is difficult. Our litigation, settlement, and trial results speak for themselves. On non-injury cases, we typically charge a flat fee or hourly rate and offer flexible payment options. We also accept major credit and debit cards.
Our personal injury lawyers are ready and waiting to fight for you!