A Leading Personal Injury Attorney in Pacific, MO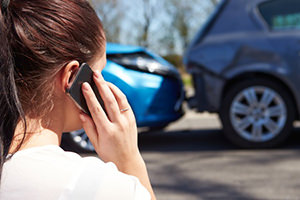 As a highly regarded and trusted personal injury attorney serving Pacific, MO and the entire Franklin County and St. Louis metro area, Harvath Law Office offers services for all types of personal injury and all areas of personal injury law. Whether it relates to physical injury, emotional distress, or financial loss, a personal injury attorney from our firm can help you understand your rights and help you obtain the compensation you deserve.
How a Personal Injury Attorney Can Help
If you have been injured, you may not realize that you could be entitled to compensation from the individual, corporation, or other party that is responsible for causing the accident or injury. Whether it is an injury due to a defective product, a dangerous condition on the property of another, an auto accident, medical negligence, or even damage to your property caused by the negligent act of another, we can help you get the compensation you deserve.
The following list describes some of the most common areas of personal injury law that we focus on.
Auto, Trucking & Motorcycle Accidents: We have an impressive record of dealing with insurance companies and obtaining compensation when another party to an accident is at fault for injuring you.
Wrongful Death: If a loved one has died due to the recklessness or negligence of another party, a personal injury attorney in Pacific, MO at Harvath Law Office can make the liable party pay.
Medical Malpractice: Our personal injury attorneys can fight to get you compensation from a doctor, clinic, or hospital that injured you through any type of medical malpractice, including misdiagnosis, failure to diagnose, improper surgical procedure, or failure to warn of dangerous drug interactions.
Slip and Fall / General Negligence: If you are injured in a fall because of a property defect or injured as a result of any type of negligent or careless action of another party, we can help you receive the compensation you deserve for your injury.

Vehicle Diminished Value Claims: This is a unique area where many St. Louis personal injury attorneys lack knowledge or a record of success. In addition to having your damaged vehicle repaired and the costs covered by an insurance company, you are also entitled to a lump sum amount of compensation to account for the inherent loss of value that automatically results from the mere fact that the vehicle was involved in an accident, regardless of how well the repairs restored the vehicle to a pre-accident condition. We have experience and a record of obtaining results on these claims.
Defective Products: Companies have a responsibility to customers to provide products that are safe and free from dangerous design defects and to provide clear and adequate warnings of any potential hazards involved in using a product. If you or a loved one is injured due to a faulty or defective product, a personal injury lawyer can bring a case to help you collect compensation for your loss.
Sexual Harassment: If your employer, co-worker, or another party has subjected you to offensive touching or sexually-charged or demeaning comments that have resulted in a physical or emotional injury, a personal injury attorney from Harvath Law Office can inform you of your rights and your potential entitlement to compensation.
Work Injuries: Provided that the employer carries workers' compensation insurance, as mandated by RSMO section 287, for most employers, nearly any injury occurring in the workplace gives rise to a workers' compensation claim. Our workers' compensation lawyers, can help you obtain the compensation to which you are entitled under Missouri law. Each personal injury attorney has extensive experience obtaining compensation and lost wages for serious back/neck injuries, permanent and total disability claims, as well as injuries occurring to any part of the body, for workers throughout Franklin County, and, for workers throughout the entire state of Missouri.
Contact a Personal Injury Attorney in Pacific, MO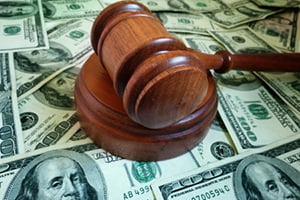 Harvath Law Office is a personal injury firm serving Franklin County and Pacific, MO with sound legal advice and representation in all types of personal injury cases. Licensed in both Missouri and Illinois, our personal injury attorneys also serve clients in southwestern Illinois and the entire state of Missouri, including, but not limited to, Pacific, Union, Washington, Eureka, Fenton, Manchester, Ballwin, Ellisville, Wildwood, Valley Park, and all of St. Louis County, and St. Charles County as well. Each personal injury attorney has extensive legal experience handling many different types of cases, and we pride ourselves on the level of individual attention we give to each client.
We obtain outstanding results on serious injury claims and wrongful death claims, but our personal injury knowledge and experience is broad and we have a record of success with moderate and minor injury cases just the same.
If you are ready to hire a personal injury attorney out of Franklin County, MO who will fight to get you just compensation for your pain and suffering, call us today at 314-471-5585.