Attorneys' Background Information
Michael T. Harvath, Esq.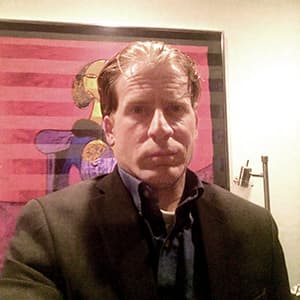 Mr. Harvath is an attorney licensed in both Missouri and Illinois. He has been practicing in the areas of personal injury, medical malpractice, wrongful death, workers' compensation, insurance litigation, social security/disability, and business litigation since his graduation from Saint Louis University School of Law.
Mr. Harvath was born, raised, educated, and continues to reside in St. Louis. The scope of his practice encompasses a very large geographical area, due to his membership in both the Missouri Bar and the Illinois Bar. He handles cases from all areas of Missouri, including Kansas City, and his practice covers all areas of Illinois as well, extending as far as Chicago.
Mike's career experience includes being hired and working at a prestigious top-10 large St. Louis trial law firm and also includes experience as a litigation attorney at a reputable medical malpractice "boutique" firm. Mr. Harvath's rare opportunity to receive the high-quality training that is characteristic of working at top-tier litigation law firms has given him a skill set and an analytical ability that has no doubt contributed to his solid record in obtaining large settlements.
Mr. Harvath's approach to lawyering is a product of the values and virtues he was taught by his years of Jesuit education, his family, and by select other inspirational figures in his life. One of the most central concepts in his approach to work and to life is being a "man for others", an idea that is at the fore-front of his approach to problem-solving. It is his genuine desire to help people through difficult problems, both legal and otherwise, that led him to start a practice geared towards serving individuals, rather than insurance companies or large corporations.
Over the years, Mr. Harvath has had success with many different types of injury cases, including: serious and fatal injuries, auto accidents, truck accidents, defective product injuries, slip and fall injuries, medical malpractice injuries, birth injuries, work-related injuries, emotional distress injuries, injuries to reputation and business expectancies and many more.
He has had particular success with back and neck injury cases, both in the auto accident context, and also those occurring on the job. Mr. Harvath also handles social security/disability claims, employment harassment and discrimination claims, vehicle diminished value claims, and retaliatory discharge and wrongful termination cases.
MEMBERSHIPS:
Missouri Bar Association; Illinois Bar Association; American Bar Association; Bar Association of Metropolitan St. Louis; Madison County Bar Association; Lawyer Referral & Information Service; Leadership for Lawyers; Author of Missouri Bar CLE Deskbook Chapter Supplements on Insurance Practice & Use of Exhibits During Trial
---
Mel Franke, Esq.
Mr. Franke is a trial attorney who has been practicing law for 40 years. Due to his extraordinary level of experience, Mr. Franke has an extensive knowledge of litigation strategy, trial tactics, and multiple areas of law, as well as a unique set of skills that develop only after many years in the business of practicing law. Mr. Franke graduated from Saint Louis University School of Law and obtained his license to practice law in the State of Missouri in 1972. Mel was born, raised, educated, and continues to reside in St. Louis.
Mr. Franke focuses his practice on workers' compensation and personal injury cases, and deals specifically with cases involving serious injuries, or work injury cases that result in permanent disability and an inability to work for life. Verdicts and settlements in permanent injury claims are often in the hundreds of thousands of dollars, and Mel has extensive experience in litigating these cases, both inside and outside the courtroom, and an impressive record of success.
In addition to establishing a reputation for success with serious injury cases, Mr. Franke has considerable experience in obtaining lifetime social security/disability benefits for individuals with medical conditions that prevent them from being able to hold employment, regardless of whether the condition was caused by an accident or not.
Moreover, Mr. Franke maintains an active family law practice, routinely handling uncontested and contested divorces, child custody disputes, child support modifications, adoptions, legal separations, and more. To further extend his service involving family-related matters, Mr. Franke handles probate issues, and also prepares wills, trusts, durable powers of attorney, documents involving the transfer of property, and guardianships and conservatorships.
Mel's ultra-high level of experience in litigating complex and serious injury cases, experience working with some of the most highly regarded medical specialists in the state, and experience obtaining substantial settlements and trial verdicts for his clients, make him one of the most competent attorneys to handle claims involving permanent or life-changing injuries.
Unlike most attorneys with his superior level of experience, Mr. Franke does not charge any fee for consultations, and, like Mr. Harvath, he is more than willing to provide a telephone or in-person evaluation of your claim or legal issue, no matter how serious or minor the issue is.